Participant Information Page
Welcome! The University of New Mexico is committed to assuring that all human research activities are conducted ethically while promoting the rights and welfare of participants.
Are you considering joining a research study? This page has information to help you decide. If you are currently a study participant, this page also contains information about providing feedback or voicing a concern or complaint.
What is an IRB?
An Institutional Review Board (IRB) is a group of people who review human research to assure that it will be done in a way that protects the rights, safety, and welfare of research participants. The IRB reviews the entire study including the informed consent process and document to ensure it provides enough information about the research in terms prospective participants can understand. If the board feels the risks of harm and the benefits of the research are reasonable and the study meets the approval criteria set forth by federal regulation, the IRB will approve the research and continue to provide oversight until its completion.
When reviewing research, the IRB considers the following criteria, among other things, prior to granting approval of the research:
The possible risks of harm versus potential benefits of the study.
The methods the research team will use to protect the privacy of participants and the confidentiality of their data.
The procedures to ensure that research participants are fully informed of their rights and that all research participation is voluntary.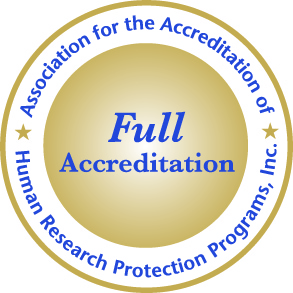 UNM joins an elite group of organizations in achieving full accreditation of its Human Research Protections Program (HRPP) from the Association for the Accreditation of Human Research Protection Programs, Inc. (AAHRPP). In achieving full accreditation, UNM has demonstrated its commitment to rigorous ethical standards that help protect research participants while ensuring that society continues to benefit from research.
Questions, Feedback, and Complaints
If you are a prospective or current participant and would like to speak with someone unaffiliated with a specific research study in order to ask questions about participating in research, obtain information about participating in research, or offer input, please contact the Office of the IRB (OIRB) at (505) 277-2644 or by email at IRBmaincampus@unm.edu. To offer feedback about your experience in a research study, please complete the Feedback Form.
If you have concerns about the way a study is being conducted at UNM or by UNM researchers, please tell us (anonymously, if you choose) by:
Participant Frequently Asked Questions